Golf in Pattaya
Book Direct and Save!
Stay More Pay Less Large discounts for longer stays.
Best Rate Guarantee
Free Airport Transfer (inquiry about conditions) We will provide free transfer from Bangkok airport for any 7+ days villas reservations.
Free One Day Trip to Coral Island (inquiry about conditions) Enjoy real beach holiday on nearby Koh Larn Island.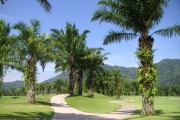 Pattaya's best kept secret is undoubtedly the quality and value of its Golf Courses. There are 24 golf courses within 1 hour of Pattaya which are designed by the very best golf architects and designers. Clubhouse facilities are excellent with everything you might need and more including swimming pools, massage facilities, great restaurants, shower and locker rooms. Quite simply, golfing in Pattaya is a match for anywhere in the world at a fraction of the cost with each course offering a fantastic experience for golfers of all abilities.

Pattaya has emerged as one of the favorite Thailand golf vacation destinations. Unlike other golf resorts, where one or two famous courses are used as magnets to attract golfers, Pattaya makes an all-out attempt to provide the best golf for players of all abilities. In addition everything a golfer can imagine while on golf holiday is on offer; championship golf courses, top beach resorts, world renowned entertainment, sightseeing and loads of fun. Many of the Pattaya golf courses are laid out over rolling hillsides, offer challenging playing conditions, and have panoramic views. The best courses include Siam Country Club and Laem Chabang.
Golf Destination of 2012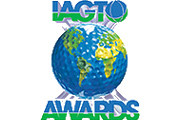 Pattaya golf destinationPattaya, the popular Thailand resort, has just been named Golf Destination of the Year 2012 for Australasia and Asia. This prestigious award was voted for by over 400 global tour operator members of the International Association of Golf Tour Operators (IAGTO). Previous winners included Malaysia and Thailand, but this is the first time that an actual region has won this award. Spain, the United States and Thailand are currently the big three international golf destinations.